The NWT's new cabinet. From left: Caroline Wawzonek, Paulie Chinna, Diane Thom, Caroline Cochrane, NWT Commissioner Margaret Thom, Shane Thompson, Katrina Nokleby, and RJ Simpson.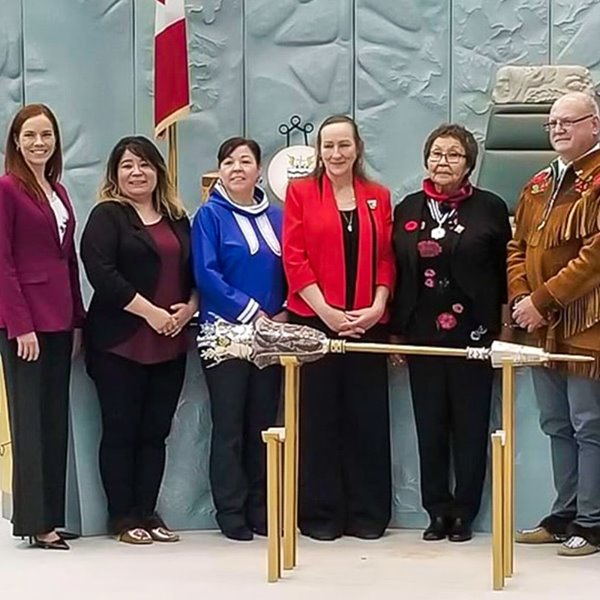 Cochrane named Diane Thom the new health minister. Thom will also serve as deputy premier.
Paulie Chinna is the housing minister, alongside responsibility for municipal and community affairs.
The appointments take effect at 5pm on Friday, November 8.
In a statement, Cochrane said October's NWT election had demonstrated "an appetite for change." She said her cabinet was the first in NWT and Canadian history to feature predominantly female ministers.
"We are all looking forward to working together to deliver the change that NWT voters demanded," said Cochrane, "with a progressive and balanced agenda on behalf of all residents of this territory."